Decorators Can Now Access The Polisan Kansai Loyalty System On Their Mobile Devices

Polisan Home Cosmetics, which has changed the definition and status of paint in Turkey and the world, makes collecting reward points and earning gifts much easier with a new app that offers advantages to customers using the PoliclubExtra smart card. The app appeals to more than 30,000 painters and decorators, as well as new PoliclubExtra members
With the Polisan Home Cosmetics PoliclubExtra smart card, you no longer need to collect coupons at the point of sale. The new mobile app makes it easy to register your PoliclubExtra card offered by Polisan Kansai dealers and to learn the number of points on your card. You can scan Polisan Kansai product barcodes with your mobile device, earn points and buy gifts in the gift order section.
PoliclubExtra Features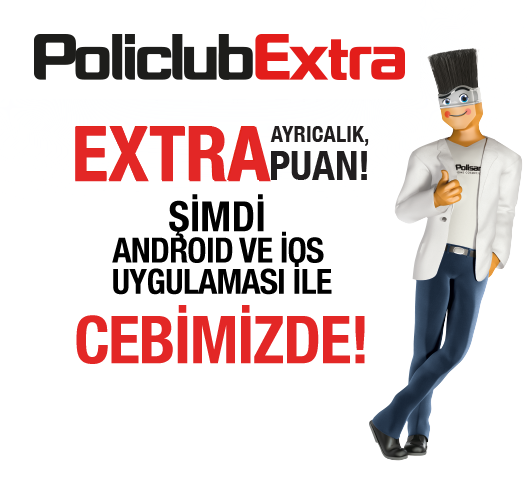 You can view your transactions in the account balance section and can also view the Polisan Kansai regional directorates, search products and update address information through a simple menu. In addition, you can easily add or delete PoliclubExtra point cards, learn your points total, upload points by scanning barcodes with your phone, search for and order by gift name or code and carry out user account balance transactions.
The PoliclubExtra Card app lets you make transactions rapidly and easily from any Android phone, tablet or device.
Consumers can redeem their Polipoints at member shops for various products and services ranging from food to clothes, health products to electronics.